By now we should all appreciate just how important conserving the planet is, and understand why we need to do all we can to sustain it for generations to come. While the bulk of that sustainability will come from recycling, using renewable energy sources and becoming more environmentally friendly, another aspect that will help conserve the planet is becoming a more responsible walker.
Responsible Tourism
When you think of the Himalayas, Arctic or any Norwegian fjord, what do you imagine? These stunning landscapes are the pinnacle of responsible tourism, representing locations where environmental and cultural sensitivity is of paramount importance to locals and tourists alike. So why don't we feel the same here in Britain for our own walking destinations?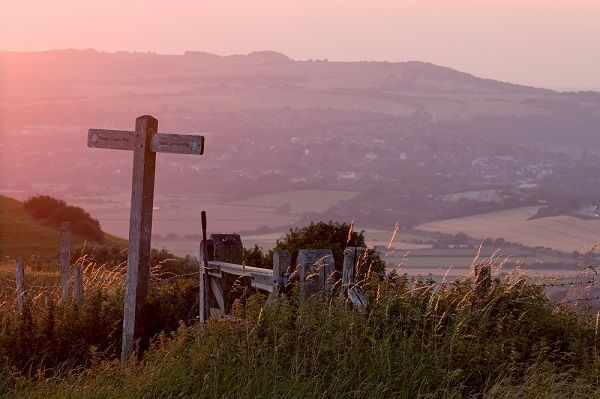 Here are four key ways you can become more responsible when on your next walking adventure:
1. Leave no trace wherever you are
Whether you're hiking up Machu Picchu in Peru or walking up Devil's Dyke in the South Downs, the same principles should apply – you should walk responsibly, doing all you can to preserve the areas for other walkers in the future.
We've all done it, whether it be by accident or not. Littering is a huge problem across the globe, so doing all we can to ensure we dispose of rubbish correctly can make a huge difference to conserving habitats and the wider environment. We've all seen the harrowing images of turtles stuck in six-pack rings and hedgehogs confusing plastic cups as a temporary home – it's heart-breaking. Make sure you take any leftover rubbish with you after you've used it and recycle it where possible. And yes, that includes banana skins, orange peel and toilet paper – they're not as biodegradable as you might think.
The Leave No Trace campaign also discusses seven key principles you should do adopt to become a more responsible walker. You basically need to make it look like you were never there by leaving nothing behind – no camping equipment, no litter, no fires. And talking of fires, you also need to respect the fire rules of wherever you're walking. Many national parks do not allow them, due to the threat they pose to the surrounding environment. Leave no trace of them if you do choose to use one.
If you want to become a truly responsible walker, you should take a leaf out of Norway's book by picking up your own and other people's rubbish whilst walking. By working together to sustain the planet, we can make a much bigger difference than by doing it all individually. Pass on what you know and make sure other walkers you encounter follow the same principles.
2. Stick to the path
When you go on a walk, every single time you take a step, you are causing a tiny bit of erosion to occur. On hard-packed terrain, this might not seem like much of an issue, but on a wet and muddy day, that erosion can become much worse.
Over time, these little bits of erosion build up and up, eventually leading to more severe issues and potential health hazards for future walkers. Don't try and be smart or funny by going off the set path that the route tells you to take. The workers who have set the path in the first place have worked hard to ensure it is the best route to avoid damage and keep walkers away from sensitive habitats. Don't simply ignore the signs that have been put up – they are there for a reason.
If you are walking as part of a group, you should walk single file in the middle of the path to limit the scale of under-foot erosion. Plus, when it comes to walls or fences, you should use any available stiles or ladders to climb over them. Clambering over walls could not only put you in potential danger, but damage the wall as well.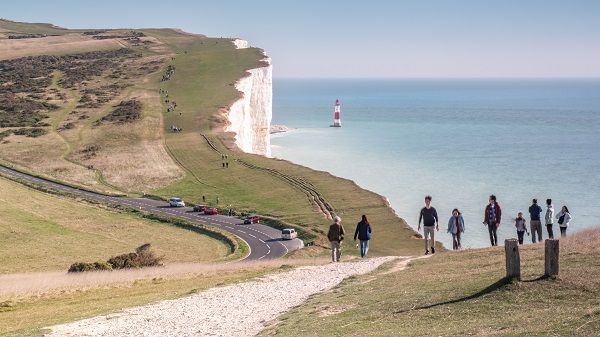 3. Do not disturb
Ecosystems can be very delicate, so it's important not to disturb them. Most flora and fauna thrive when they're left to their own devices so, to be a more responsible walker, you need to become more sensitive to their environments.
Use binoculars if you would like to observe nature in action, and of course feel free to take lots of pictures. But do not touch, pick or disturb any wildlife, plants, flowers or trees unless you absolutely have to.
4. Be a 'top dog' owner
Many walkers enjoy taking their dog with them on walk and why not? Having your furry four-legged friend by your side can make certain walks a lot more enjoyable. You need to be wary when your dog encounters livestock though, keeping them on a lead if you feel they could disrupt a particular habitat. Dogs often have a mind of their own, so it's important for you to in control of their behaviour.
Make sure you are equipped with plenty of dog waste bags to dispose of any excrement as and when you need. Abide by any dog-specific signage you see as well. If it says a dog isn't allowed to go into a certain area, they're not allowed to go into that certain area. It's as simple as that.
For any more helpful tips and advice on how to become a more responsible walker, please feel free to contact us. Alternatively, if you are looking to embark on a walking adventure on the South Downs, here are some of the most popular routes.